Clarke Conservation Board History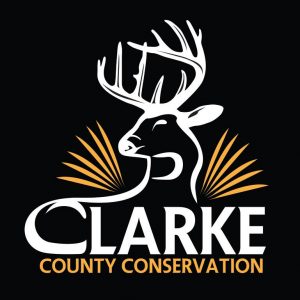 In 1934 a 25 year plan for conservation was prepared for the state of Iowa, but it became apparent that the state and federal governments would be unable to provide all of the conservation and outdoor recreation areas and facilities needed. In 1955 the 56th General Assembly of the Iowa Legislature passed the County Conservation Law, Chapter 111A of the Iowa Code, making it possible for county residents to establish their own resource management agencies.
In January of 1965 the Clarke County Board of Supervisors, in accordance with chapter 111A of Iowa Code, and the wishes of the residents of Clarke County, established the Clarke County Conservation Board and appointed the first five board members.
To learn more check out Clarke County Parks History
---
Mission
The Clarke County Conservation Board's mission is to acquire, develop, maintain, and make available to the public parks, playgrounds, recreation centers, forests, wildlife areas, and other conservation areas; to educate the public and promote the conservation, preservation and restoration of our natural, historical, and cultural resources through public programs and events; and to promote health, welfare and good citizenship through outdoor recreation.
Since 1965 Clarke County Conservation Board, with the help of other conservation agencies and community organizations, has acquired and developed five county parks and four wildlife areas,  making nearly 1,000 acres of land available to the residents of Clarke County and the general public for outdoor recreation.
---
Board Meetings
Clarke County Conservation Board meets at 1:00 PM on the first Thursday of each month, at the Conservation Board Office at East Lake County Park. The meetings are open to the public and visitors are welcome.
---
Weather for East Lake Park
Use weather underground on your computer of mobile device to get weather updates from East Lake Park's weather station. Vist the website or download the weather underground app to access up to date local weather information.
---
The New Leaf
The New Leaf is an annual newsletter intended to update the Friends of Clarke County Conservation Board and the general public about news things at the parks. This is a great way to stay informed of the things going and how to get involved to help out. Complete the Friends of Clarke County Conservation form to become a member of the "Friends" Volunteer Corps. Contact the office to be placed on the mailing list by calling (641) 342-3960.
Past Newsletters
---
Inforational links County Parks
---
Upcoming Events at the Parks
July 27th ⇒ Canoe Camp (8am-12pm) @ East Lake Park
July 29th ⇒ Free Canoe Night (5pm – 8pm) @ East Lake Park
August 10th ⇒ Wildflower Walk (7pm – 8:30pm) @ Oakwood Grassland
August 12th ⇒ Free Canoe Night (5pm – 8pm) @ East Lake Park
August 19th ⇒ Free Canoe Night (5pm – 8pm) @ East Lake Park
August 26th ⇒ Free Canoe Night (5pm – 8pm) @ East Lake Park
September 12th ⇒ Hopeville Music Reunion (11am – 5pm) @ Hopeville Square County Park
September 18th ⇒ Tractor show @ East Lake Park
September 25th ⇒ Horseshoe Tournament @ East Lake Park
September 28th ⇒ Cross County Meet @ East Lake Park
---
Staff & Board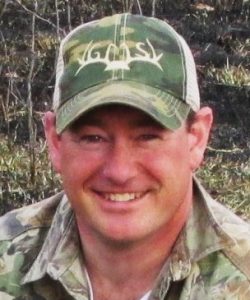 Scott Kent, Director
Scott was raised in Clarke County, Iowa and graduated from Clarke Community High School. He attended Northwest Missouri State University and earned a degree in Wildlife Ecology and Conservation. After college Scott worked as a Park Technician for Clarke County Conservation for three years. For the past 16 years Scott has raised and managed whitetail deer. He's served on the Board of Directors for both the North American Deer Farmers Association and the Iowa Whitetail Deer Association. Scott is known across the nation for his presentations on whitetail deer health and genetics. When the Clarke County Conservation director's position became available, Scott saw it as a great opportunity to resume his career in county conservation. In his spare time Scott enjoys hunting, trapping, fishing, beekeeping, and woodworking. Scott and his wife, Lorie, have two sons.
Morgan Heaberlin, Park Technician
Board Members
Frank Riley, Appointed 1978
Norm Lust, Appointed 2005
Marla Shifflett, Appointed 2019
Larry Keller, Appointed 2013
Sharon Dunfe, Appointed 2013
---
Contact Information
Scott Kent, Conservation Director
Phone: (641) 342-3960
Email: clarkeccb@gmail.com
Address
2451 Highway 34
Osceola, IA 50213
---
Additional Helpful Links